BBQ Ranch Dressing & Marinade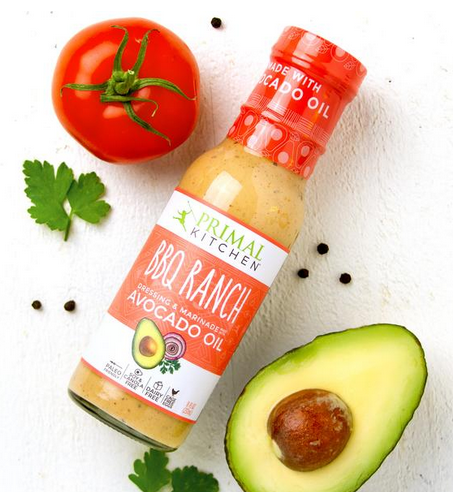 Q: Is the Apple Cider Vinegar pasteurized?
A: The Organic Apple Cider Vinegar is NOT pasteurized. The low pH of our dressings protects against pathogenic microorganisms, and they aren't subjected to heat in the processing because of the pH and nature of the ingredients. The eggs are pasteurized.
Q: Does the Natural Smoke Flavor contain any 8 major allergens or ingredients that would be considered non-Primal?
A: None of major 8 allergens. Qualifies as Primal/Paleo.
Q: Manufacturing Allergen Info?
A: Yes, our dressings are manufactured in a shared facility and on a shared line with other products that contain most the 8 major allergens, however, our products are on a set schedule and are run in order from Vinaigrette to Creamy dressings. They do clean equipment and do allergen testing in-between runs. If anything is detected then it is cleaned down again.
Q: Are the Organic eggs cage free? And fed a vegetarian diet?
A: Yes, they are sourced from 100% cage-free farms. They are fed a non-GMO vegetarian diet (corn & soy).
Q: Are the Eggs Pasteurized?
A: Yes the eggs are pasteurized and they are cage-free as well!
---
---