CHOCOLATE COCONUT PROTEIN BAR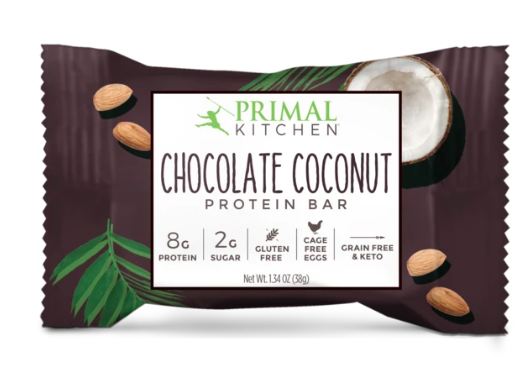 Q: Is the honey pasteurized?
A: Yes, it is pasteurized.
Q: What is the optimal temperature for these bars?
A: Product should be stored between 60 - 70 degrees.
Q: Are the almonds in this formula skinless?
A: No, they are not.
Q: Is the monk fruit water extracted?
A: Yes, it is water extracted.
---
---