TOMATO BASIL MARINARA SAUCE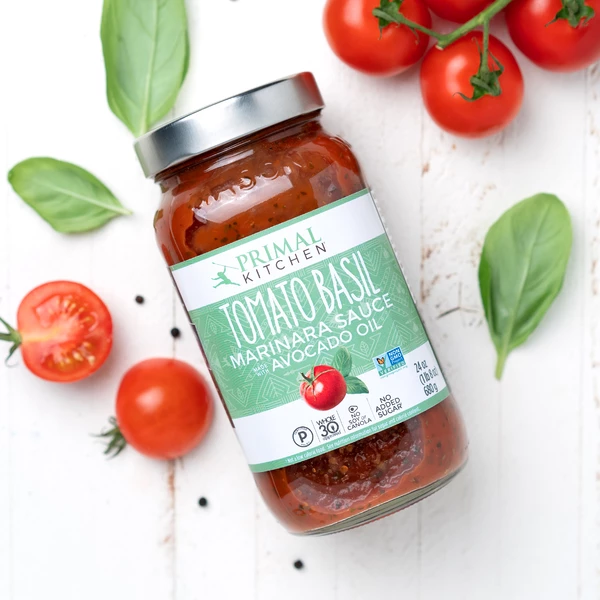 Q: I have an allergy, are the sauces manufactured in a facility that contains dairy, eggs, or nuts?
A: Our sauces and dressings are manufactured in a shared facility and on a shared line with other products that contain most the 8 major allergens. They do clean equipment and do allergen testing between runs. If anything is detected then it is cleaned down again.
Q: Why do you use Citric Acid in the sauces and where is it sourced from?
A: It is used to lower the acidity of the sauces to help with stability on the shelf and once opened in the refrigerator. It comes from a Non-GMO and organic compliant food source, which is proprietary at this time.
Q: Where are the tomatoes sourced?
A: The tomatoes are from California!
Q: What is the shelf life of your Tomato Basil Marinara Sauce?
A: Each bottle has a best by date printed on it. Please refrigerate after opening and use within 5 days for best quality.
Paleo Certification: So what does 'Certified Paleo' mean, exactly? For a product to proudly wear the Paleo certification label, it means it's grain-free, legume-free, dairy-free, and made without artificial coloring, sweeteners, flavors, or preservatives. Long story short, our ingredient list is so clean you could, well... eat it!
---
---