JALAPENO BUFFALO SAUCE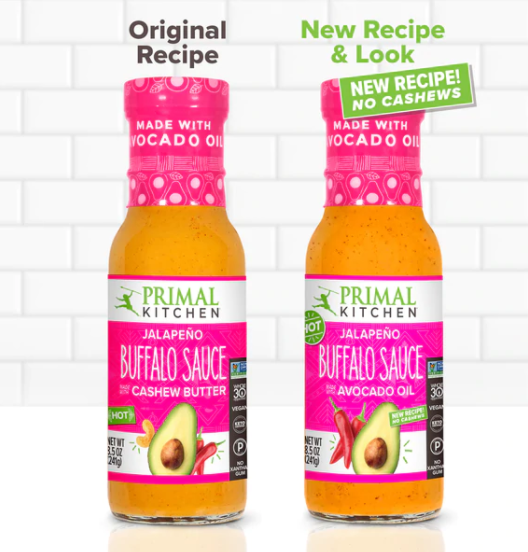 Q. What is the distilled vinegar sourced from?
A: The distilled vinegar within the cayenne pepper sauce is made from Non-GMO cane sugar.
Q: How long does your Primal Kitchen Jalapeno Buffalo sauce last?
A: Our sauces have a best-by date printed on the bottle. Please refrigerate after opening and use within 60 days for best quality.
Paleo Certification: So what does 'Certified Paleo' mean, exactly? For a product to proudly wear the Paleo certification label, it means it's grain-free, legume-free, dairy-free, and made without artificial coloring, sweeteners, flavors, or preservatives. Long story short, our ingredient list is so clean you could, well... eat it!
Keto Certification: Keepin' it Keto Certified means keepin' the carb count super-specific based on standard, USDA-set serving guidelines. For meals, that means less than 10g of net carbohydrates per serving (12g for minimally processed foods or foods with reduced digestibility), 6g for snacks, and 2g per .5oz for condiments.
---
---