GOLDEN BBQ SAUCE, ORGANIC & UNSWEETENED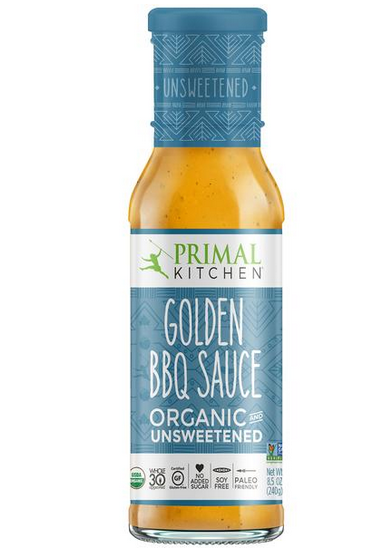 Q: Does the Natural Smoke Flavor contain any 8 major allergens or ingredients that would be considered non-Primal?
A: None of the 8 major allergens qualifies as Primal/Paleo/Keto.
Q: I have an allergy, what is your manufacturing allergen info?
A: Our sauces and dressings are manufactured in a shared facility and on a shared line with other products that contain most of the 8 major allergens. They have an allergen control program and specific cleaning and testing protocols to avoid allergen residues.
Q: How long does Primal Kitchen Golden BBQ Sauce last?
A: Our sauces have a best by date printed on the bottle. Please refrigerate after opening and use within 60 days for best quality.
---
---