PESTO MAYO WITH AVOCADO OIL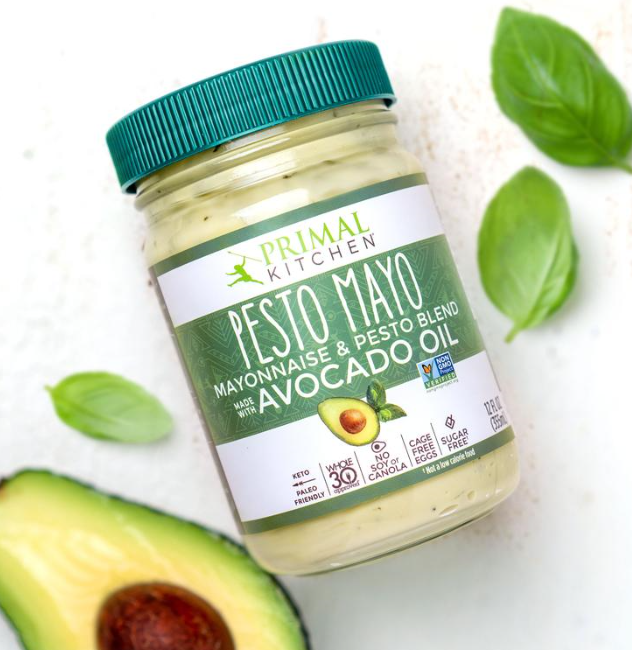 Sugar Free†
†Not a low calorie food. See nutrition information for fat and saturated fat content. 
Q: Are the eggs organic?
A: Yes, the eggs are organic!
Q: Are the eggs pasteurized?
A: Yes, the eggs are pasteurized!
A: Yes! Our eggs are sourced from fully cage-free farms.
Q: Is the salt in your Mayo Iodized?
A: No, the salt used in our Mayo is not Iodized. 
Q: How is your rosemary extracted?
A: The rosemary extract for the mayo is extracted without solvents and is in organic olive oil.
Q: I see your mayo is Kosher. Who is it certified by?
A: Yes, our Mayo is Orthodox Union Certified. These products are manufactured under the supervision of the Kashruth Division of the Orthodox Union and are kosher when bearing the symbol OU located on the label. 
Q: I have an allergy, are the mayo manufactured in a facility that contains dairy, eggs, or nuts?
A: Our Primal Kitchen Mayo contain eggs and are manufactured in a shared facility and on a shared line with other products that contain most of the 8 major allergens. They have an allergen control program with specific cleaning and testing protocols to avoid allergen residues.
---
---