HAWAIIAN STYLE BBQ SAUCE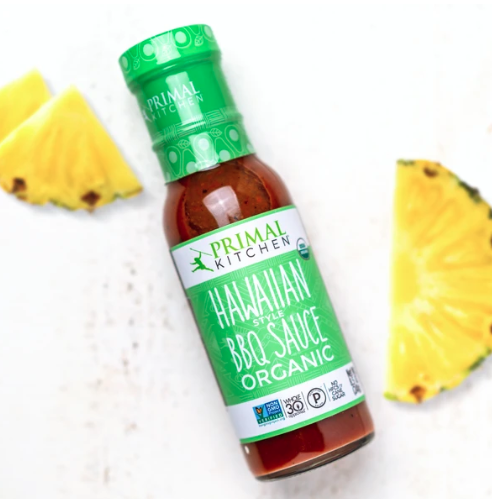 Q: I have an allergy, what is your manufacturing allergen info?
A: If for any reason you are not completely satisfied with any of our products or have a less than satisfactory experience, please contact our customer service specialists within 30 days of the receipt of your order.
Q: How long do your Primal Kitchen Sauces last?
A: Our sauces have a best by date printed on the bottle. Please refrigerate after opening and use within 60 days for best quality.
Paleo Certification: So what does 'Certified Paleo' mean, exactly? For a product to proudly wear the Paleo certification label, it means it's grain-free, legume-free, dairy-free, and made without artificial coloring, sweeteners, flavors, or preservatives. Long story short, our ingredient list is so clean you could, well... eat it!
---
---